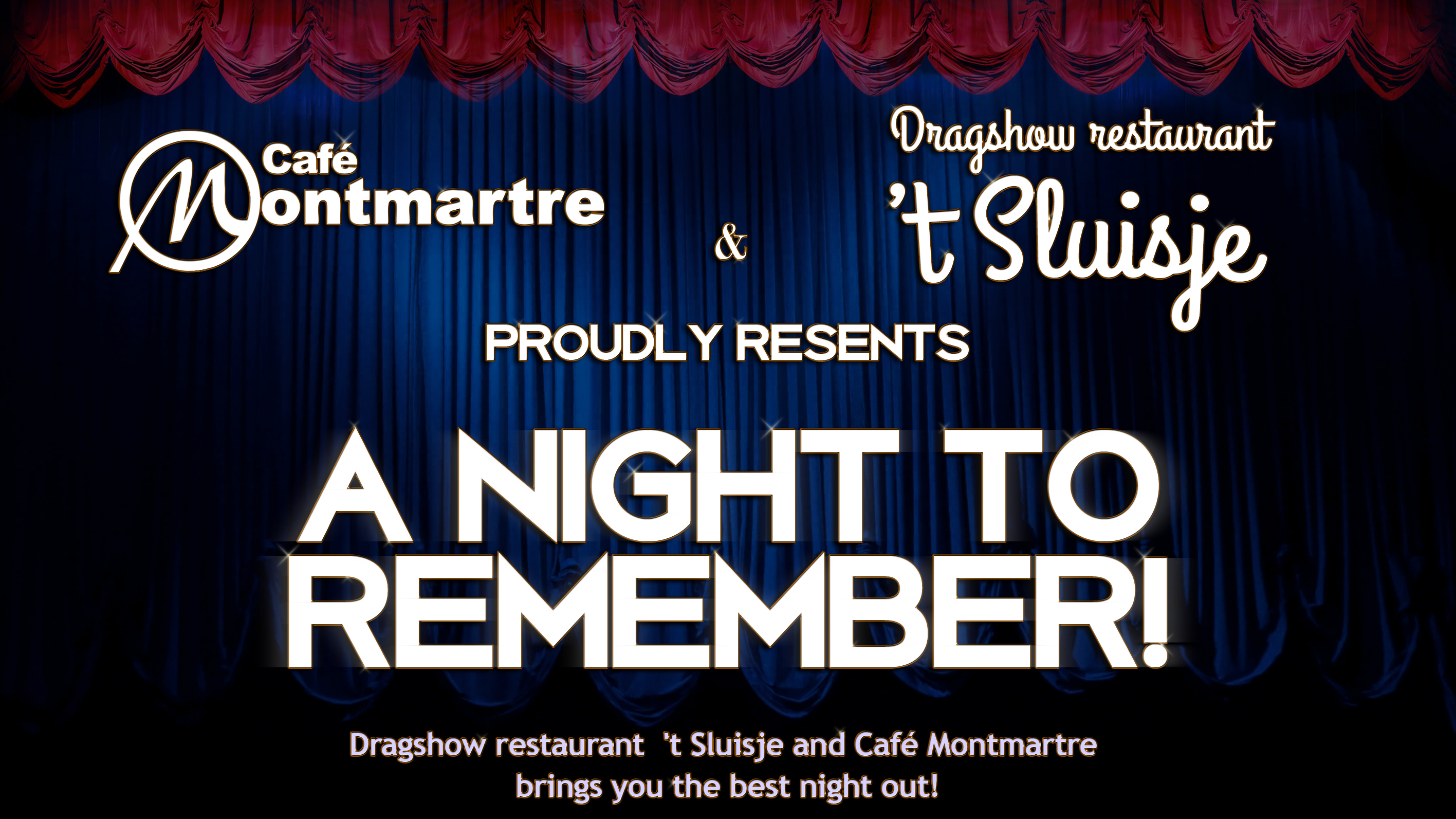 't Sluisje Amsterdam,
Dragshow restaurant
'T SLUISJE AMSTERDAM, UNIQUE EXPERIENCE WITH 3-COURSE DINER, DRAQ QUEEN ACTS AND A LOT OF MUSIC, A FANTASTIC EVENING IN THE CENTER OF AMSTERDAM!
We still have a few places left, on 21, 23, 28 June and on 3,4,5 July!
So call 020-6240813 or email info@sluisje.nl , make a reservation and come visit us
Due to enormous success
we are extending the Wednesday evening event.
Every Wednesday a 3-course choice menu with Cross-dressing show!
32.50 euro
STARTING 19:00
RESERVATION REQUIRED
(excluded from other offers and promotions)
Torensteeg 1
1012 TH  Amsterdam
Telefoonnummer:
+31-(0)20-6240813
Email: info@sluisje.nl

'T Sluisje is located in the center of Amsterdam between the famous streets Spuistraat and Singel . If you want more information about the possibilities or reservation then call we can always assist you faster.
Mail can also …
Weekdays
Monday to Thursday and Sunday 7 pm until closing
Weekends
Friday
shift1:
6 pm – 8.30 pm
shift2:
9 pm – close
Saterday
Shift1:
5.30 pm – 8.30
Shift2:
9 pm – close
Address
Torensteeg 1
1012 TH  Amsterdam